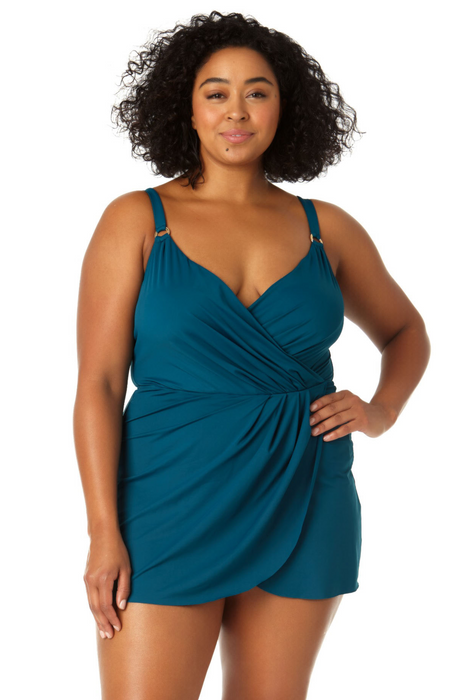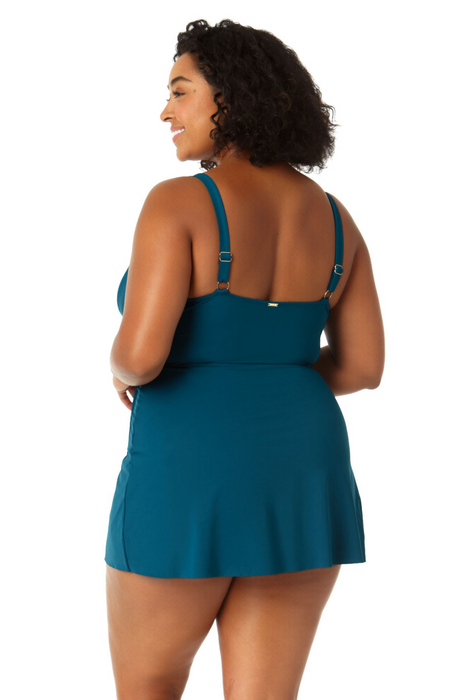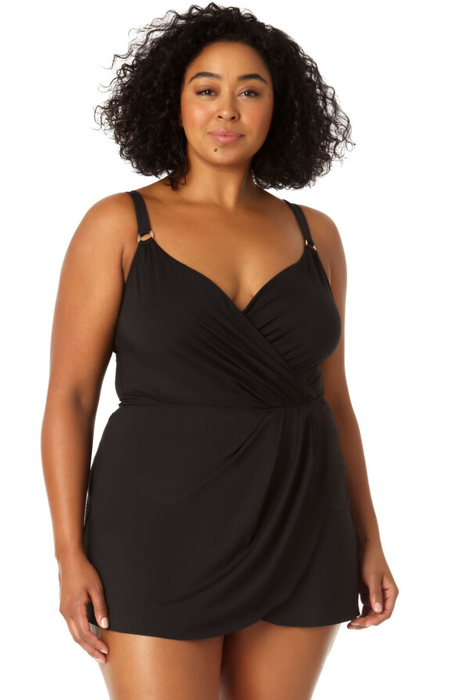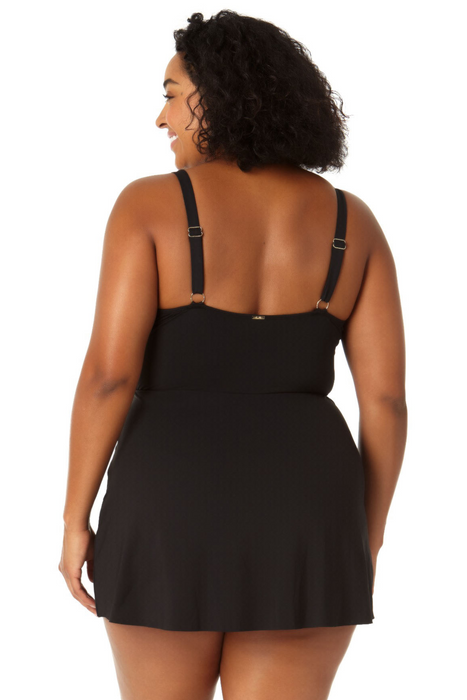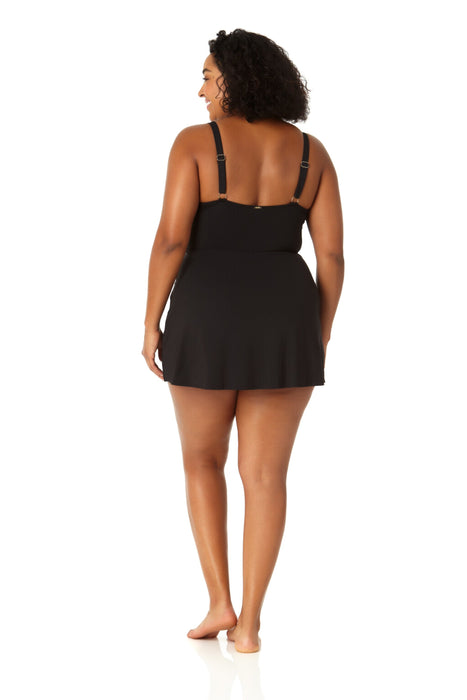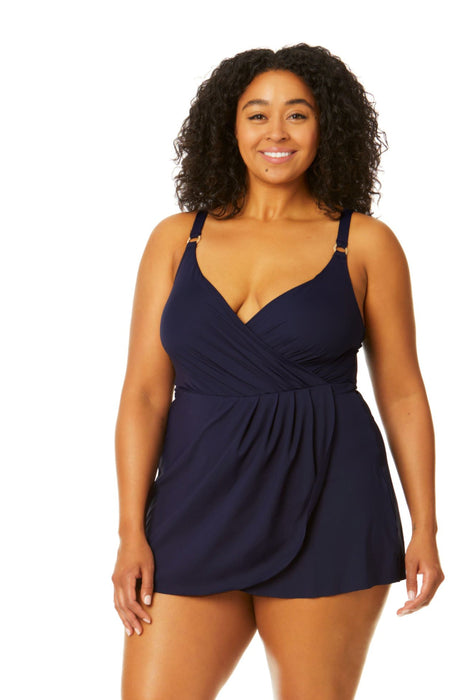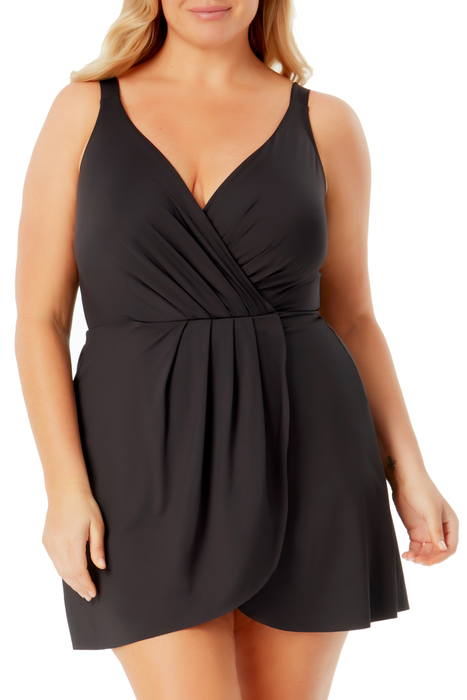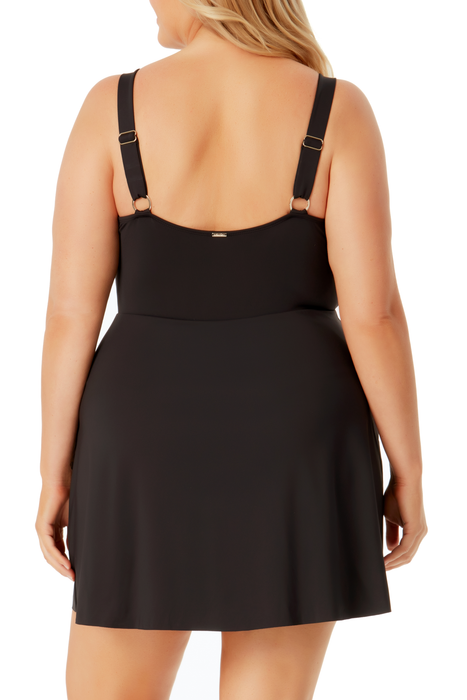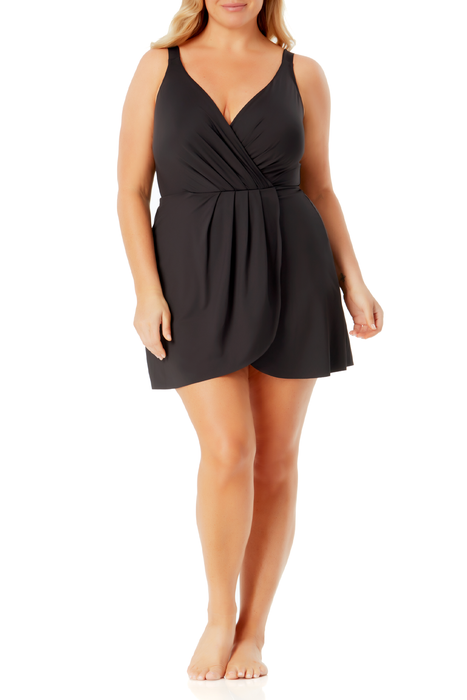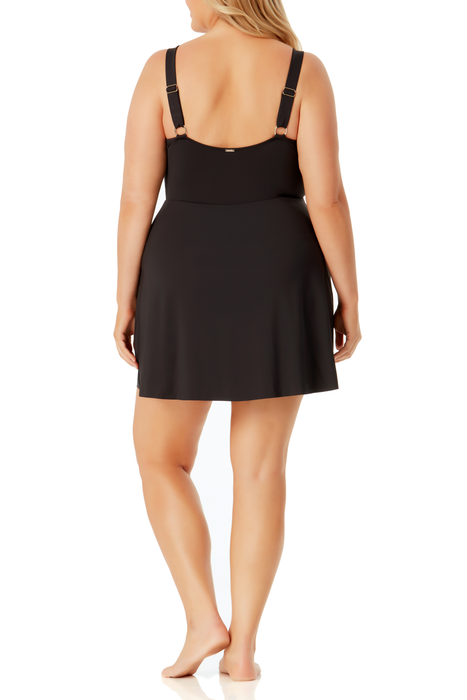 Anne Cole Plus - Swim Dress With Skirted Bottom
Women's Swim Dress With Skirted Bottom - Anne Cole Plus
Summertime and the meter needs feeding. You feel so chic in your stylish, flattering Swim Dress from Anne Cole Plus that you feel like you're walking a fashion runway. In fact, you might make the walk a few more times, just to strut. So what if parking free after eight. Elegance never rests, even if you're on vacation.
Fabric Content:82% Nylon 18% Spandex
Adjustable Over the Shoulder Straps
Removable Cups
Live In Color Print
SKU: PD61001
Our model is 5Õ 9Ó and is wearing a size 16W. She usually wears a standard US dress size 16, bra size 36DD, and has a 34Ó waist and 46Ó hips..